Ozelotmedia was founded in order to help business owners establish and keep a strong web presence online. We realized that there are a lot of businesses that need a lot of help. Gone are the days where advertising in the newspaper, phone book, radio, or even local television was the dominant choice. All these methods are becoming obsolete because of the power of search engines like Google. We can help you establish and keep a strong internet presence.
The core team is made up of SEO, Social Media, Content Marketing, and Video Marketing professionals. Our skills combined allow us to bring the best possible value to our clients. We provide professional website design, social media management, search engine optimization, video commercials, email marketing, and content writing services.
When we are not working hard, we like to get together on occasion after our weekly meetings for a few beers down at the Sequoia Brewery in downtown Fresno, occasionally catching a few Fresno FC games on Saturdays since the stadium entrance is literally across the street.
Jesus Zamudio Tellez
SEO Director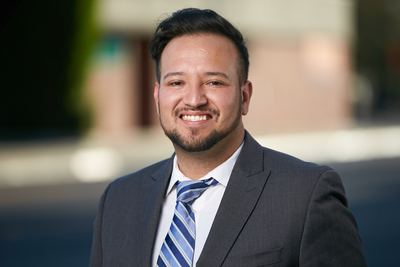 Ricardo Flores
Chief Marketing Officer
Oswaldo Paoletti
Social Media Director
Ovsanna Simonyan
Sales & Marketing Manager
Gloria Campos
Digital Marketing Manager
Hector Cavazos
Professional Photographer
Oswaldo Paoletti: Plans and manages social media strategies and tactics for our clients. Oswaldo Paoletti was born in Los Angeles, California and grew up in Mexico City, but he now calls Fresno his home. He graduated from UNAM University and majored in Political Science and Public Administration, and has experience in political marketing, business, as well as experience at the federal government level. Oswaldo brings to this team a great deal of creativity and ingenuity for solving problems. He's knowledgeable, trustworthy, and reliable. Oswaldo is someone who understands current digital marketing trends in social media very well. Aside from being a social media guru, Oswaldo enjoys watching movies, science fiction tv-series, playing video games, traveling, and playing soccer, as well as socializing with friends and business associates from time to time.
Ricardo Flores: primary focus is on managing a big part of the business, which includes staff, clients, and other administrative functions. Not only is Ricardo very organized and detailed oriented, but he's also very creative, and a very social person who puts out a lot of great vibes. When he's not busy solving business problems, Ricardo enjoys listening to trance music and creating video commercials. He was also voted the most photogenic of the group.
Jesus Zamudio Tellez: has called Fresno his home for more than thirty years. He has lived and worked in San Francisco, as well as Los Angeles for periods of time, but he has always found a way to make his way back to the Central Valley. Jesus Graduated from California State University, Fresno and majored in Business Administration with the option in Computer Information Systems. He has worked for over a decade as an SEO professional, and now he's bringing that experience to his clients here at Ozelotmedia.
Ovsanna Simoyan: is the Sales & Marketing Manager here at Ozelotmedia LLC. Ovsanna has great creativity when it comes to writing original blog content that's specifically targeted around a topic and keyword strategy. She's not only skilled with creative writing and keyword research, but she's also someone with amazing organizational skills. Ovsanna Graduated From California State University, Fresno, and majored in Business with the option in International Business. When she's not busy working, she likes to spend time with friends and family.
Gloria Campos: is the Digital Marketing Manager here at Ozelot Media LLC. Gloria is very talented, diligent, and detailed oriented with her work. She's not only great at doing on-page optimization tasks that also include heavy keyword research, but she's also great at helping audit and helping put together some unique SEO strategies to really drive results. Gloria graduated from California State University, where she majored in Marketing with the option in International Business. When she's not busy working, Gloria likes to get away from the city and explore the nearby national parks like Yosemite.
Hector Cavazos: is without a doubt one of the top photographers in the country when it comes to taking professional headshots for corporate events and tradeshows. Before becoming a professional photographer and entrepreneur, Hector worked serving the city of Hanford and surrounding communities as a police over for over twenty years. Hector Cavazos is trustworthy, reliable, and someone who's not afraid to give his professional opinion when it really matters. We feel very blessed to have Hector as part of the team here at Ozelot Media LLC.